My name is Dr. Lucia Jander. I am the medical director for Hospicare & Palliative Care Services. You may know that Hospicare provides hospice, palliative care, and grief support to people living in Cortland and Tompkins counties, but did you know that we also recently started a new program training medical residents?
Since May of 2021, Hospicare has been working with Dr. Janette Lee of Cayuga Medical Center (CMC) to train a new generation of doctors in the Internal Medicine Residency program. These young doctors are doing their Geriatric Rotation at Hospicare.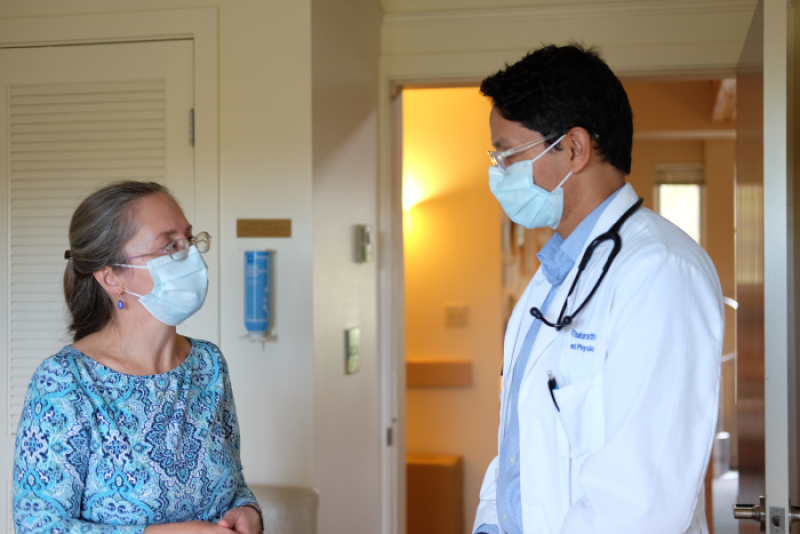 My own professional interest in hospice came from an elective rotation in my residency. There is no formal requirement to have a hospice experience, but clearly it is very helpful for future internists in the community to understand these issues.
Let me explain the difference between hospice and palliative care: Hospice is a subset of palliative care for people who are at the end of life, generally with a 6-month prognosis. Palliative care can be delivered for several years before patients qualify for hospice. It is a special care for people with severe and chronic illnesses and can be given concurrently with curative care. The goal of palliative care is to help with symptom management, allow for open communication, and improve a patient's quality of life.
During this semester-long rotation, CMC residents spend time in a long-term care facility, perform home hospice visits, come to our hospice residence, and are introduced to working in an interdisciplinary health care team. The goal of the rotation is to develop knowledge, skills, and the interpersonal communication needed to provide effective and compassionate care to patients receiving our services. Residents gain a broader understanding of the difference between hospice and palliative care.
During the Geriatric Rotation, CMC residents learn ways to help patients stay at home, improve their quality of life, and help them understand their illness, which may result in decreased hospitalizations or trips to the emergency room. I think it is important to remind trainees that 99% of patients' lives are spent outside of the hospital; this may seem an obvious statement, but when residents are in the middle of their training, they are seeing the worst 1% of people's lives when they are in crisis-medical misery. My hope is that the outpatient geriatric rotation helps CMC resident's understand what matters most to their geriatric patients and ways to improve their quality of life.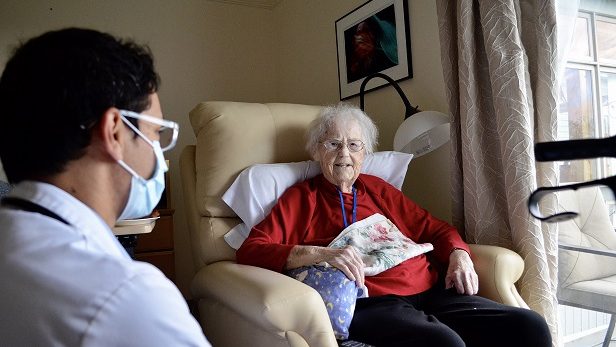 My primary goals are to teach trainees to understand their patients' priorities (which may be vastly different from the healthcare team's priorities) and help them recognize how much social factors influence patients' lives – much more than our medical interventions.
CMC residents become incorporated into the Hospicare team. They join our nurses and social workers on their workday. The more exposure they have to Hospicare, the higher likelihood they will appreciate the help hospice provides for their patients, give prompt referrals for those who will benefit from hospice and palliative services, and stay in the community as primary care practitioners starting next July.
We are very glad to be able to train the next generation of doctors!