At dawn on Saturday, August 12, 2017 more than 300 women will swim 1.2 miles across Cayuga Lake for Women Swimmin' for Hospicare. Women Swimmin' is a community swim—not a race—that raises money in support of Hospicare & Palliative Care Services.  Nearly 200 boaters will escort these swimmin' women along the way and about 150 volunteer support them on shore.
Registration for this community swim opens Monday, May 1 at 6:00 a.m.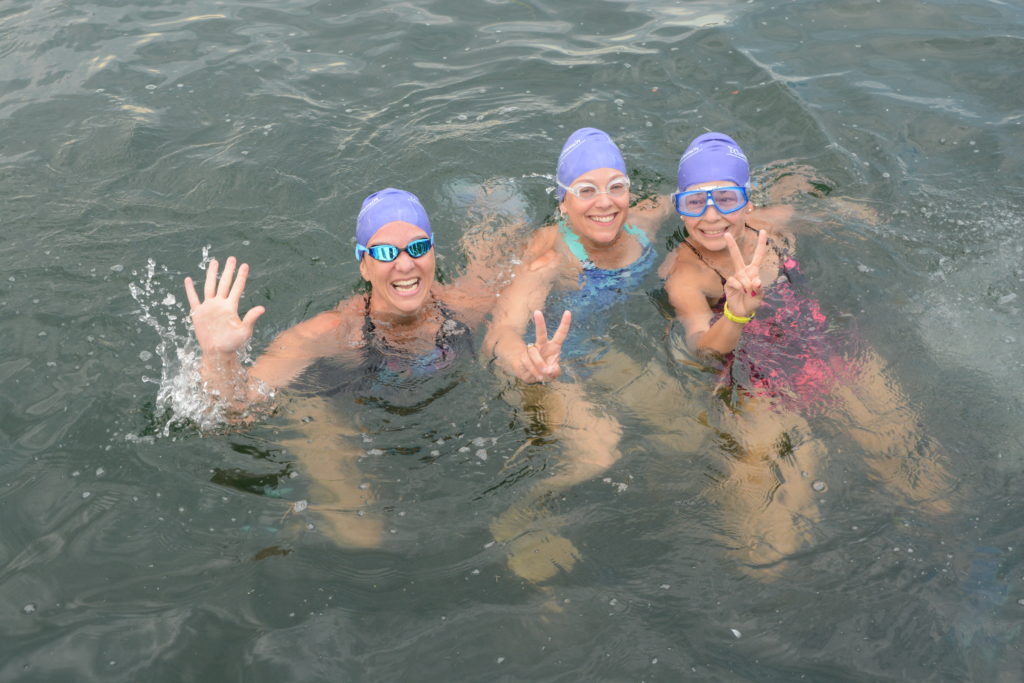 Here's what you need to know to participate in this year's Women Swimmin' event:
For regular updates on the 2017 event, "like" Women Swimmin' on Facebook.
Save
Save
Save