At its heart, Hospicare & Palliative Care Services is a community organization, supported by and providing service to our friends and neighbors throughout Cortland and Tompkins Counties. We could not fulfill our mission of supporting those dealing with serious illness or grieving a loss, without the aid and involvement of our community. The annual Hospicare Recognition Luncheon allows us to come together with our friends and neighbors to show our appreciation for their contributions.
This year's Luncheon, sponsored by Rasa Spa, was held October 5 at The Space @ GreenStar in Ithaca.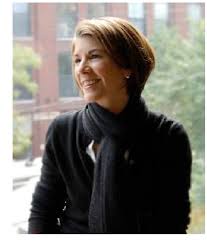 Amy Dickinson was our keynote speaker. A native of Freeville, a nationally known author and syndicated columnist of "Ask Amy," Dickinson delivered a wonderful speech full of insightful commentary on life and meaning at the end of life.
We also presented two honors: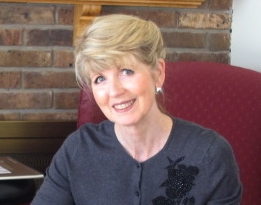 The Small Comforts Foundation, Ltd. received the Dr. R. Roy Coats Compassionate Care Award. This award is given to a caregiver or group of caregivers/agency, for consistently providing exceptional, compassionate care to Hospicare patients, allowing them to live their lives as fully as possible. Small Comforts is a local non-profit foundation "dedicated to funding and administering programs to raise the morale and or quality of life for people of all ages living with chronic illness." Our Hospicare patients have been beneficiaries of Small Comforts compassion and generosity many times over the past 13 years. Some of the items they have funded include air conditioners for patients who didn't have AC in their homes; a juicer so a patient could have fresh, nourishing juice; and warming gloves for a patient's arthritic hands.
Charles Guttman received the Hospicare Volunteer Honor in appreciation of his 30 years of service to Hospicare. The Volunteer Honor is given to an individual volunteer or board or committee member who has demonstrated outstanding commitment to Hospicare and its mission. Chuck has volunteered through the years as a member of the Hospicare board of directors and the Foundation Board, and as an an advisor to the executive director on legal issues. He has also co-chaired the Hospicare Ethics Committee.
Thank you to our event sponsor

Save
Save
Save