My best friend of 30 years – the woman who knew more about me than just about any other human – died in 2017, just a few days after Thanksgiving. She had brain cancer, so her death wasn't a surprise, but I still wasn't prepared for the pain. At times, the grief felt so heavy on my chest that I wondered if I might suffocate.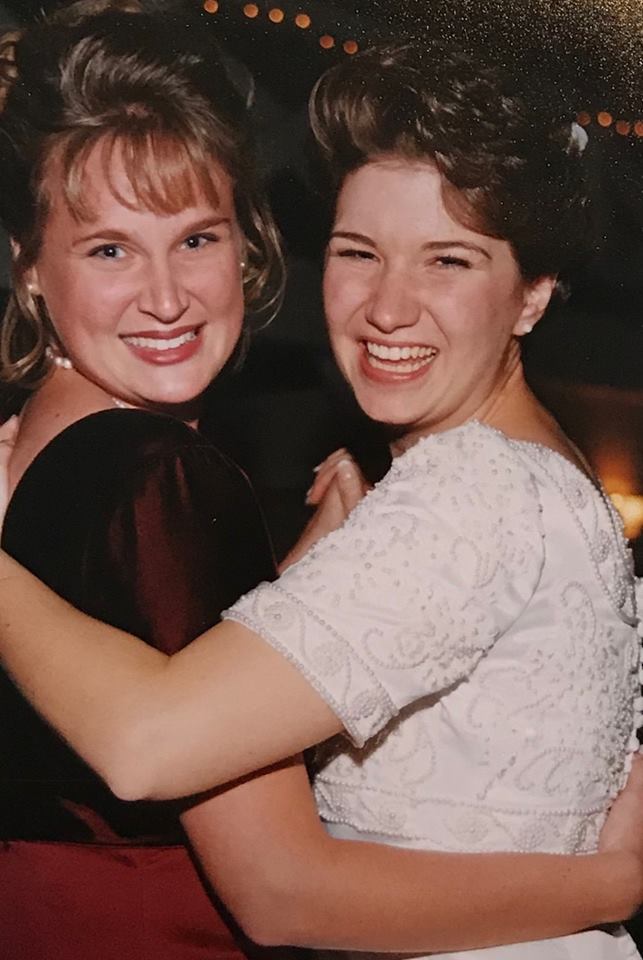 After the funeral, I shuffled through the busy holiday season, pretending I was okay. Close friends saw through the fake smile, and they checked in frequently. Their compassion and understanding are the only things that got me through all those parties and all that cheer.
The new year began, and people largely stopped asking me how I was doing, as though flipping the calendar to 2018 was a way to leave my grief in 2017. That's ridiculous, of course, but I still felt alone.
As so many of you know, overcoming grief and moving forward is a lot of work. I could write a memoir about the time between those dark nights and August 27, when I started as Hospicare's new Director of Development & Community Relations.
New years are often a natural time for reflection. There is no shortage of material as I survey these past 12 months, which includes my first four months at Hospicare.
For starters, I don't feel alone anymore. That's because of you.
Through your actions, your advocacy and your generosity, you show compassion for people in our community with life-limiting illnesses, and their families and friends.
You volunteer to serve and comfort patients and give loved ones a chance to run errands without worry. You make meals. You hold hands. You bring your therapy dogs to visit our residents, and never forget to stop by the office area for some cuddles.
You support each individual through the grieving process. While the calendar pages may continue to flip, you understand that grief is different for each person, and it can never be completely left behind.
You show up, even on holidays, to serve patients with a smile. You brave snow-packed roads to ensure that no family is without the support they need in a difficult time. You rise before the break of dawn to swim or boat across Cayuga Lake in the name of Hospicare.
You make contributions that ensure Hospicare can offer the very best of care. You gift us items from our wish list so that we are never without soft tissues, hot tea, or suet for the birds in the back yard. You ensure that no one is turned away at our residence because of a lack of funds.
You are Hospicare. You make our mission possible.
I joined Hospicare because I felt I had a desire to help raise awareness and funds for an organization that does so much for our community – work I got to see firsthand last fall as my friend's life came to its end. I feel deeply honored and humbled to be here, and to work with and lead a department of talented and committed professionals.
The Development and Community Relations team has lofty ambitions for 2019. Lack of awareness of hospice and palliative care means too many people in our community aren't accessing services that support and comfort. In the coming year, you'll be seeing more communications, as well as an increased presence for Hospicare in Tompkins and Cortland counties.
In concert with those efforts will be the work we do to diversify our philanthropic portfolio. Women Swimmin' is an event that most nonprofits can only dream about, and it will be a part of the fabric of our fundraising energies for years to come. At the same time, we'll look to grow other areas, including seeking foundation grants and corporate sponsorships. We also want to launch a program to recognize those individuals who have named Hospicare in their wills.
Of the many things my best friend taught me, one of the most valuable lessons was how to live an authentic life. There's no question in my mind that as I work at Hospicare, I am honoring her, our friendship, and the community that helped shape us both.
I look forward to sharing more about our work in the months to come, and I urge you to reach out to me with your ideas and connections. I can be contacted at jgabriel@hospicare.org or 607-272-0212.
And finally, for those of you who are grieving a loss, no matter how recent, we are here for you. These post-holiday winter months can be difficult, and we invite you to reach out to us whenever you need support. You are not alone.
Thank you again for your commitment to compassionate end of life care, and for welcoming me so warmly into the Hospicare family. I wish you and yours a happy and peaceful start to the new year.