Hospicare & Palliative Care Services Executive Director Kim De Rosa announced today the community's access to palliative care services throughout Cortland and Tompkins Counties will increase substantially thanks to a major gift from the estate of a local resident. The $100,000 donation will be used by Hospicare to establish the Tapan Mitra Fund for Palliative Care and the Tapan Mitra Endowment for Palliative Care.
"Palliative care can make a world of difference for patients and their families, and the research backs that up," said De Rosa. "Hospicare is launching a major effort to expand and grow our popular program, ensuring that all who can benefit from palliative care know where to turn. We are immensely grateful for this transformational gift and the opportunity to partner with an incredible family to make a significant difference in our community."
Cornell University professor Tapan Mitra, a leading economic theorist, died of cancer in February. At the time of his passing, his care was coordinated by Hospicare. Dr. Mitra directed that a portion of his estate be used to support education, the environment and cancer services. This gift to Hospicare was administered by the Community Foundation of Tompkins County.
"Professor Mitra was grateful and impressed at the quality of care he received from Hospicare in his final days," said Aveek Majumdar, his nephew. "He would have been heartened that part of his legacy will allow others in the community to benefit from the organization's further expansion to palliative care services."
"Dr. Mitra's charitable gift to support strong partnerships and to publicize the benefits of palliative care will provide comfort and compassionate care to many people well into the future. "We are proud to offer this leadership opportunity for Hospicare, and are especially grateful to our donor who makes it possible for local quality of care programs to thrive," said George Ferrari, Community Foundation CEO. "These planned gifts become a meaningful force in local philanthropy."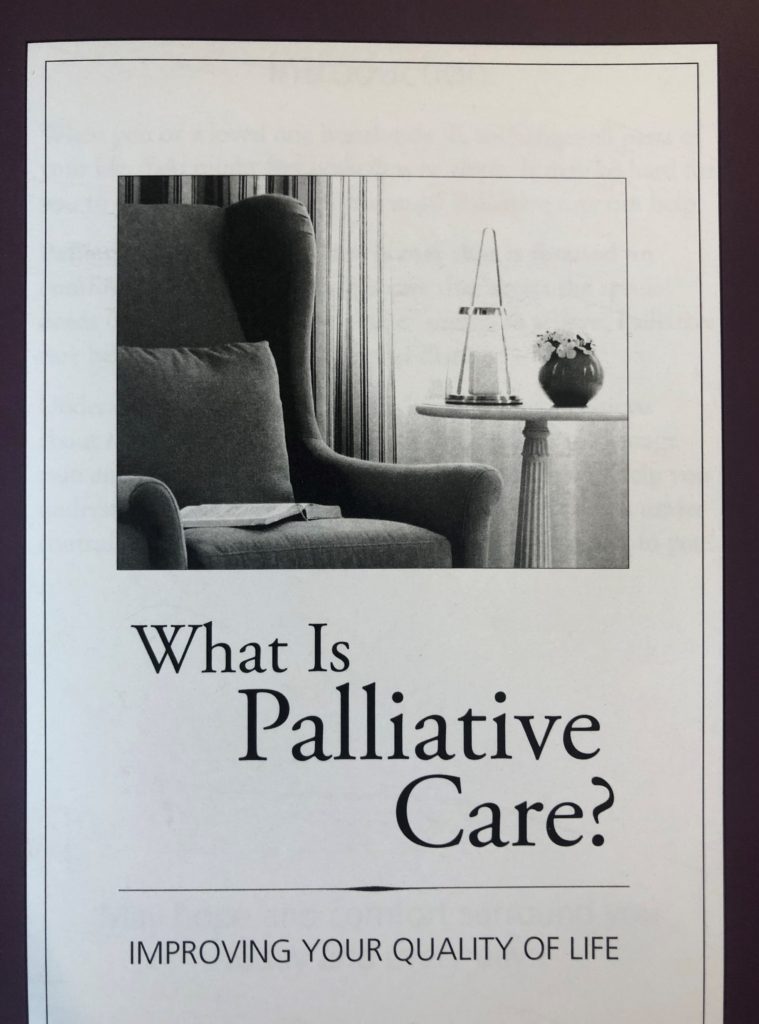 Palliative care specializes in relieving the symptoms and stress of serious illness. Symptoms may be physical, emotional, or spiritual, and the goal is to improve quality of life for patients and their families. Palliative care may be appropriate at any point in an illness, from diagnosis on, and – unlike hospice– it can be provided at the same time as curative treatments.
The Tapan Mitra Fund for Palliative Care will provide the financial resources to cultivate strong partnerships with the region's medical communities, and to provide Hospicare's service area (Tompkins and Cortland Counties) with education and information about the benefits of palliative care and its interdisciplinary approach. Interest earnings from the Tapan Mitra Endowment for Palliative Care will provide funds in perpetuity for outreach and marketing efforts.
Since 2017, Hospicare's PATH (Palliative Approach To Health) program has served hundreds of patients and families. Each of its approximately 70 patients have access to a nurse who assists with symptom management, coordination of care, and finding community resources to help with individual needs. In 2020, PATH will expand in both staff and scope, providing patients even more hands-on, focused care.
Palliative care programs have proven an effective addition to the overall care for serious illness, reducing pain and other distressing symptoms. The programs also increase patient and family/caregiver satisfaction with their care and make transitions between hospitals and other care settings easier. Numerous studies have shown that palliative care improves patients' quality of life, decreases depression and anxiety, saves patients from unnecessary hospitalizations and tests, and even prolongs life.
Dr. Mitra's passion for the community and for education drove him to make significant philanthropic gifts, both during and after his life. In 2016, Dr. Mitra established endowments to offer prizes for economics students at Cornell and the University of Rochester. This past summer, a gift to the Finger Lakes Land Trust administered by Community Foundation established the Tapan Mitra Preserve.
This donation is the second-largest single private gift in Hospicare's 36-year history.