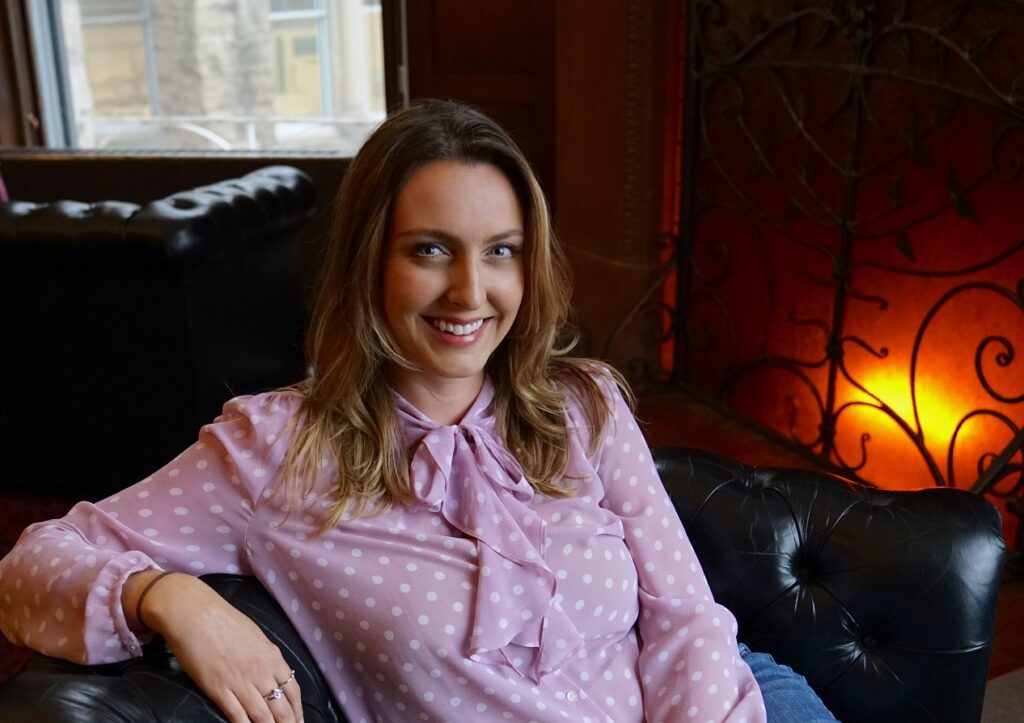 Hospicare & Palliative Care Services welcomes Natalie (Jenereski) Daffinee as our newest member of the Board of Directors. Natalie's term began in June.
For the past three years, Natalie has served as the Associate Director of Social Media Strategy at Ithaca College. She graduated from IC with a degree in television-radio. Prior to returning to her alma mater, Natalie worked as a Digital Public Relations Strategist at a PR agency in Tennessee and was a broadcast journalist in Chattanooga and Binghamton. When she's not working, Natalie enjoys playing tennis, cooking, and going on hikes with her husband, Tyler, and their dog!
Natalie has served on Hospicare's Development & Community Relations committee for the past two years, and has provided valuable input into marketing and communications strategies for the agency.
"My husband and I recently decided to put down roots in Ithaca, and I was looking for some ways to get involved in the community that we both deeply love and appreciate," says Natalie. "The mission of Hospicare & Palliative Care Services speaks to my soul, and I look forward to contributing to its success."