We are so fortunate to have such a committed board! We have five new board members who have been involved with Hospicare in one way or another for years, and are now strengthening their commitment to serving our community. Please join us in welcoming…
Barbara Ganzel, PhD, LMSW, is a clinical social worker and research neuroscientist, and has been the director of the Ithaca College Gerontology Institute since 2016.
She has 20+ years of experience in the study of stress and its impact on brain, body, and behavior across the lifespan. Previously, she was the principal investigator and director of a neuroimaging laboratory at Cornell University in Ithaca. She has published in Psychological Review, Journal of the American Medical Association, American Journal of Psychiatry,The Gerontologist, NeuroImage, Psychology and Aging, and the Journal of Traumatic Stress, among others. Dr. Ganzel's current work focuses on non-pharmacological ways to reduce stress and symptoms of psychological trauma for people at or near the end of life. She is a founding member of the National Hospice and Palliative Care Organization's Trauma-Informed Care Work group, whose goal is to define, educate, and support the provision of trauma‐informed end‐of‐life care.
---
Jeffrey S. Lewis, M.D.,D.M.D is a Board Certified Oral and Maxillofacial Surgeon and Facial Cosmetic Surgeon who, after 32 years of operating on people, retired from clinical practice in December, 2018 to become full time Medical Director at Racker.
Dr. Lewis is the founder and director of the Cayuga Medical Center Cleft Palate and Facial Deformities team and clinic. Dr. Lewis was on the faculty of the University of Rochester School of Medicine and Dentistry for over two decades, has authored several text book chapters in his specialties, has published in peer reviewed journals and has been a Board Examiner for the American Board of Cosmetic Surgery. His private practice in Ithaca, Cayuga Facial Surgery, was opened in 1994 and he has been on the medical staff at Cayuga Medical Center since 1994. Dr. Lewis serves on the Ethics Committees for both Hospicare and Cayuga Medical Center and will now join the Board at Hospicare.
Dr. Lewis has been married to his wife, Kristin, for 33 years. They have a son, William, who recently graduated from Johns Hopkins University, and a daughter, Anna, who will matriculate at Elon University in August. In years past, Dr. Lewis toured the US extensively on motorcycles and has been an avid sailor. He plays bass guitar in the band Spy Donkey.
---
Joe Mareane, former Tompkins County Administrator, brings 40 years of experience in local government, policy, and economic development.
Joe is recently retired and looking forward to using his time and energy to support Hospicare's mission to bring compassionate care to Tompkins and Cortland Counties.
---
Eliza Mulhern, a resident of Cortland, has been practicing law in New York State since the late 1990s.
Eliza is Associate General Counsel and Vice President of Compliance at CFCU Community Credit Union. She is responsible for the oversight of the Credit Union's Legal Department, Compliance Department and Information Security Department. Eliza has been active in her community, serving on the Habitat for Humanity of Tompkins and Cortland Counties board for 6 years and volunteering with other various local organizations.
---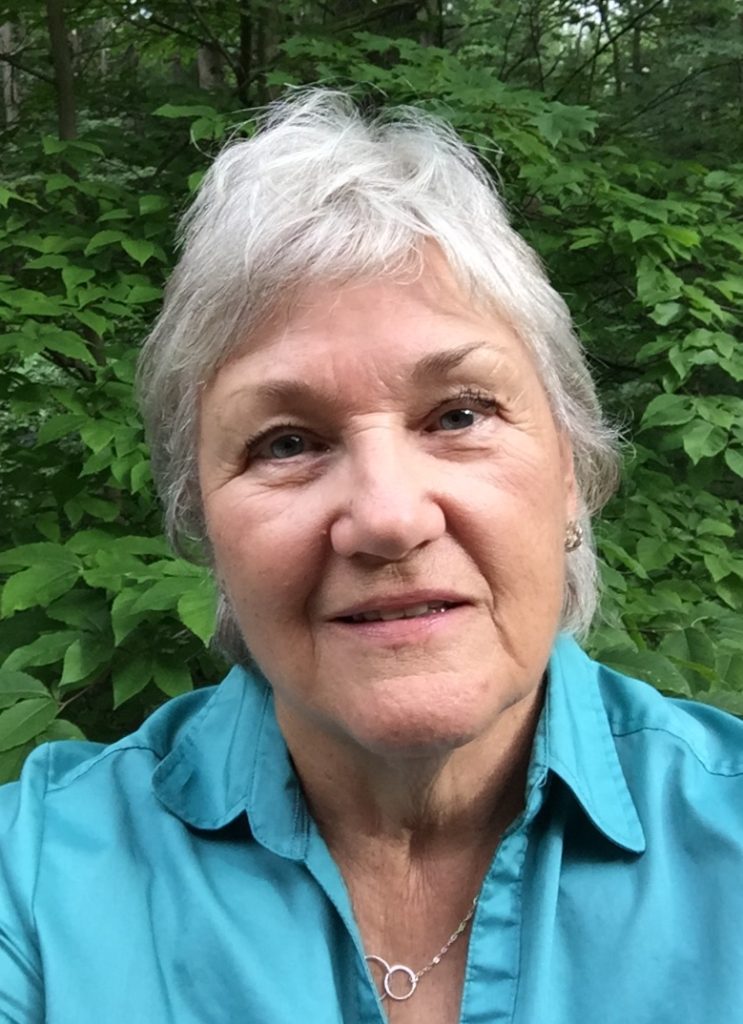 Linda Plummer Wagenet is returning to the Board after being a member and Board Chair several years ago. She has served on the Ethics committee and the Women's Swimmin' committee in the past and is currently on the Finance committee.
Linda is retired from Cornell University. She is also Vice President of the Small Comforts Foundation and serves on the Water Resources Council of Tompkins County. Linda is originally from California and has family in Ithaca as well as Austin, TX.
---
Our volunteers are integral to the support we give to patients and families. In 2018, patient care volunteers – 121 in total – spent 4,042 hours supporting patients, caregivers and families. These trained volunteers were joined by 300+ community volunteers who serve on the Board or committees, help with fundraising initiatives and assist with events, including Women Swimmin' for Hospicare. To find out information about getting more involved email wyettru@hospicare.org.