The Board of Directors of Hospicare & Palliative Care Services is pleased to announce the successful hiring of its 8th Executive Director. Joe Sammons will join the Hospicare team in February.
"We're thrilled that Joe has agreed to join Hospicare as our new Executive Director," said Betsy East, president of the Board of Directors. "Joe has valuable experience leading organizations in the health care arena, is committed to the Hospicare mission, and is a compassionate, strategic and thoughtful leader. We're looking forward to working together with him and Hospicare's incredible and dedicated staff and volunteers as we work to provide end-of-life and palliative care to members of our communities."
Sammons currently serves as the Executive Director of Challenge Workforce Solutions, the largest provider of training, vocational services and employment for people with disabilities and barriers in Tompkins County. Prior to joining Challenge in 2015, Sammons served as the President and CEO of Planned Parenthood of the Southern Finger Lakes, creating and completing a capital campaign of over $8 million while building new health centers in Hornell, Corning and Ithaca. Under Sammons' leadership, the agency also implemented electronic medical records while dramatically expanding its education and community outreach programs.
Sammons has also served as Executive Director of the Geiger-Gibson Community Health Center in Boston and as Assistant VP of Operations for Community Healthcare Network in New York City. Locally, he is involved with several groups, including the Tompkins County Human Services Coalition, the Tompkins County Chamber of Commerce, the Tompkins County Workforce Development Board, and Ithaca Rotary.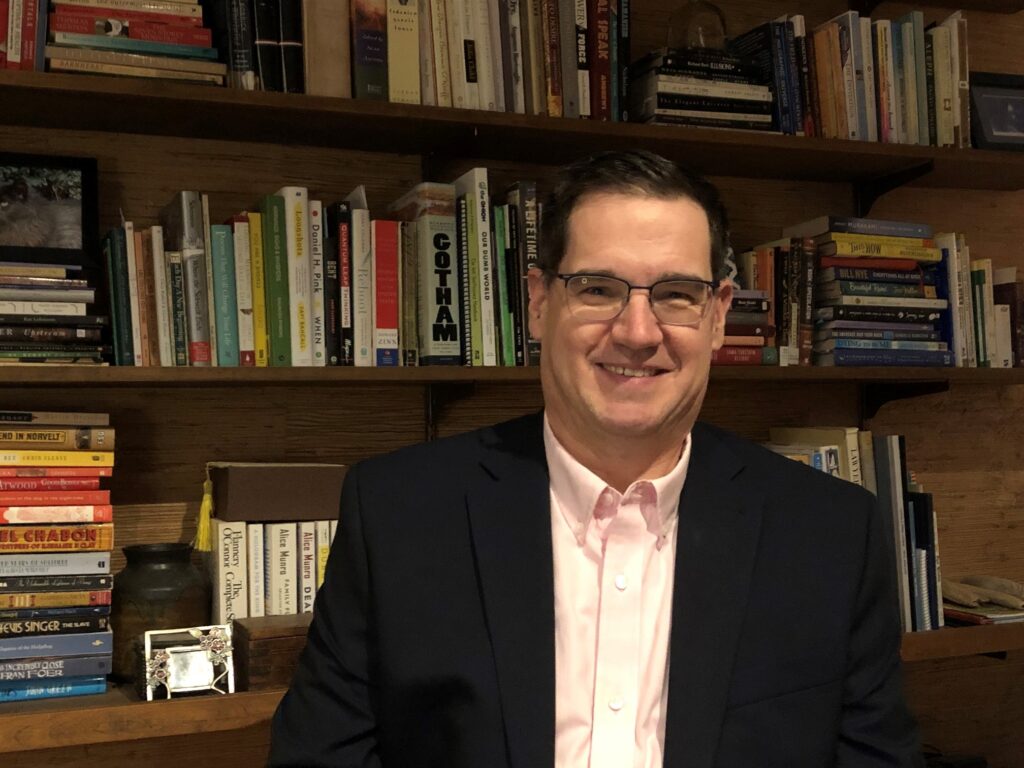 Sammons and his family live in Ithaca. "I am deeply honored to be invited to lead Hospicare – I am simply in awe of the compassionate, high quality care the agency provides to people in our community, regardless of income or insurance." said Sammons. "Throughout my career, I've been truly blessed to do good work for good people – a description that fits Hospicare really well. I can't wait to get started!"
Sammons succeeds Kimberly De Rosa, who served as Executive Director for Hospicare until September 2020. Joe Mareane, former administrator for Tompkins County, has served as interim Executive Director.
Hospicare & Palliative Care Services serves residents of Cortland and Tompkins counties. Our hospice team cares for patients' medical, emotional and spiritual needs so they can more fully enjoy time with loved ones. Our palliative care team cares for people with life-limiting illnesses by relieving the burden of illness, enhancing the quality of life, and fulfilling the patient's goals for comfort. Finally, we provide bereavement support services to anyone in our service area who is grieving the death of a loved one, whether or not they died on hospice.
Anyone interested in learning more about our services and programs can call 607-272-0212 during our administrative business hours (M-F, 8:30am-4:30pm).